OBSESSED
More sign-ups, sales and fan mail. Learn how to create nail-biting, toe-curling excitement for your business.
Enroll in Course
If you're an entrepreneur, that means you've got products and services to sell — and you want to sell them consistently. #Duh #Obviously

Most business experts say: "Oh, you want more sales? Then get tens of thousands of people to sign up for your mailing list! More subscribers! More more more! Push! Harder! More webinars! More sales funnels! More paid advertising! Sales is just a numbers game!"
Seems like good advice, so you try to follow it.
And where does it get you?
Crying into your laptop. Burnt out. Exhausted. The fun drains out of your work until you're wondering, "How did my beautiful dream-business turn into... this?"
You start to mistrust the people spewing business advice out there — and worse, you start to doubt yourself. ("Maybe I just suck at all of this...")
You don't want to give up, just yet, but you've got to get more cash flowing through the door or it's just not going to be feasible to keep going.
And then, somehow, through the miracle of the Internet, you find yourself clicking over to this website, reading these words on this page.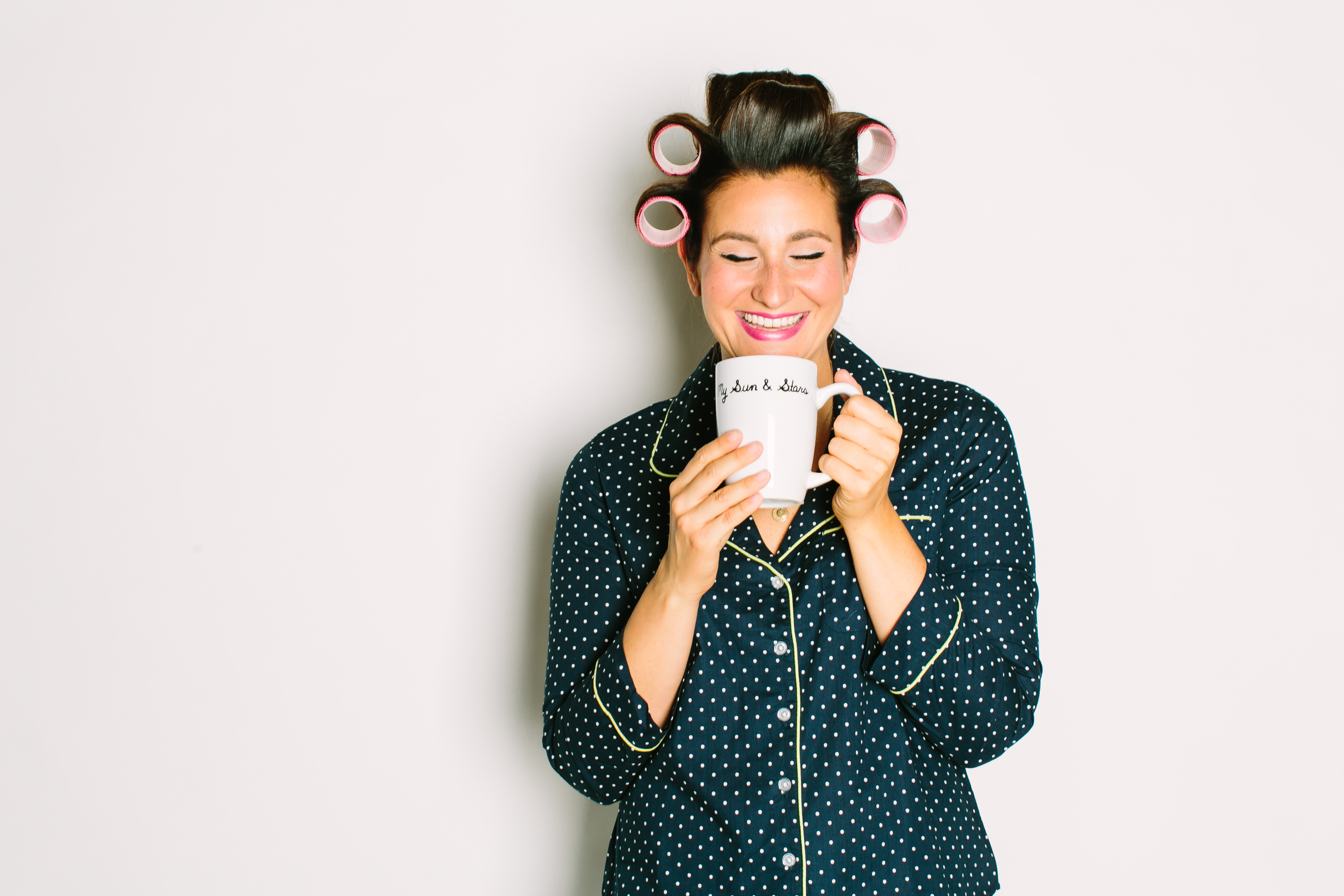 Hi. I'm Melissa Cassera, I'm a Publicity Expert, Professional Screenwriter, and the creator of OBSESSED.
If the frustrating situation I just described sounds like a dramatic scene pulled directly out of your real life, keep reading. Because I have an invitation for you.

Here it is: You are officially invited to stop pushing and stressing about "the numbers"... right now.
Exhale. Let that go.
You do not necessarily need a "massive audience" in order to sell your products and services consistently and earn the income that you want.
You can make a beautiful living with a boutique audience... a big audience... or a Beyoncé-sized audience.
Size. Does. Not. Matter.
What does matter is the level of OBSESSION that your audience feels for you.
The level of excitement, anticipation and give-it-to-me-NOW-ness that they feel about your offerings, your content, and all of the work that you do.
OBSESSION...
... is everything.
Building OBSESSION...
... is an art form.
And YOU...
... are invited to spend one year — training with me — as you learn how to build an audience of raving fans who need you... breathe you... and will pay anything to have you.
Feeling... OBSESSED?
Explore the program and make the call.
Why I created OBSESSED.
Total honesty:
People have a lot of crazy ideas about the "right" way to attract fans and promote their work, and it makes me want to reach through my computer screen, grab them by the shoulders, and say "No no no! That's not... um... please, just stop. Let me help you."
I've worked in the trenches of publicity and business consulting for over a decade, serving hundreds of private clients and thousands of students.
I study celebrity trends like a fiend, and I know what it takes to build an audience that is OBSESSED with you — no matter what industry you're in.
The principles of obsession are really simple — and once you understand them, you'll be like, "Ohhhhh! It's that easy. I was making it way too complicated!"
Bottom line:
There's nothing more fun that discovering your latest stay-up-all-night OBSESSION, and I want YOU to be that obsession... for YOUR audience!
Join me for OBSESSED... and let's have a freaking blast.

WHO IT'S FOR

OBSESSED is a mentorship and training program for entrepreneurs, coaches, consultants, authors, and artists.
It's designed for people who create products, services and experiences who are feeling disappointed by slow or inconsistent sales.
This program will help you figure out why people aren't buying so that you can fix the situation... and start building OBSESSION.
Inside OBSESSED, you will learn how to...
: Figure out exactly what your audience needs, now, so that you can meet those needs like a mind reader.
: Access your inner writing minx — creating blog content, e-books and teaching materials that are more page-turningly-delicious than Fifty Shades of Anything.
: Keep your audience engaged and enthralled — not just for one launch, but for the long haul. You'll learn how to respond to their evolving needs so that the obsession stays strong.
Bottom line...
This program is NOT about "building a massive list" or "getting a zillion likes," just for the sake of looking "famous" or "influential" online.
It's about building an audience (any size) that is OBSESSED with you… and it's about making useful, inspiring things that those people actually want to buy… and making money. End of story.
If that sounds like a miracle to you, keep exploring or go ahead and sign up now.
EXACTLY WHAT YOU GET IN OBSESSED
Immediate access to the entire OBSESSED training program including over 40 actionable video lessons, templates and workbooks!

Instant access to the exclusive OBSESSED Facebook group where you'll get insight, feedback and endless #inspo for your business. Did I mention how amazing Obsessors are?

Weekly FACEBOOK LIVES in our private group where you can get feedback and answers to your burning business questions. These chats take place every Wednesday at 8:00amPST. If you can't make it, we accept questions ahead of time and all sessions are automatically recorded and saved within the Facebook group.

Monthly PRODUCTIVITY DATES (the last Wednesday of each month) where you'll set aside time (as much as you want!) to "batch" a project you've been itching to get to - like creating an online course, writing sales copy, writing a bunch of content, [finally] writing that book, etc.
All that goodness, for just … for just $997 (dayummmmm).

INSIDE THE TRAINING
The OBSESSED training program will guide you to create a business with an obsessed, addicted, give-me-everything-right-now fan base.
The training system is broken into 8 totally binge-worthy series of lessons:
OBSESSION WORTHY BUSINESS
In this series of lessons, you'll learn how to make your business structure totally obsession-worthy with better goals, more space, and loads of pleasure.
OBSESSION WORTHY MESSAGING
In this series of lessons, you'll learn how to make your messaging totally obsession-worthy by creating a fascinating personal brand and creating a movement.
OBSESSION WORTHY CUSTOMERS
In this series of lessons, you'll learn how to attract the right kind of customers, and make them obsessed with your business!
OBSESSION WORTHY COPY
In this series of lessons, you'll learn how to create obsession-worthy copy for your business, including website copy, describing your offers, and creating your very own business thesaurus.
OBSESSION WORTHY CONTENT
Dishing out exciting, binge-worthy content is one of my favorite things to do, and in this series of writing lessons—you'll learn to do it, too!
OBSESSION WORTHY COMMUNITY BUILDING
In this series of lessons, you'll learn how to build your audience and grow your list—making more people totally obsessed with you!
OBSESSION WORTHY OFFERS
In this series of lessons, you'll learn how to create offers that will have your audience screaming "A Thousand Times, Yes!"
OBSESSION WORTHY PROMOTION
In this series of lessons, you'll discover my entire launch process—obsession style!
OBSESSION WORTHY CUSTOMER EXPERIENCE
In this series of lessons, you'll put the cherry on your obsession sundae by creating the ultimate customer experience.

WHY OBSESSED IS THE BEST

This is the ONLY program that I offer live, so if you dig me & my work, this is your chance to get my eyeballs on your business… and meet a community of passionate business owners who aren't afraid to dole out love, support, great ideas and encouragement.
As you learn how to build an OBSESSED fanbase for your business, some pretty magical things will start happening, too.
: Selling your stuff will feel relaxed and easy, because your audience will feel like "family" — not "strangers" that you have to "persuade" or "impress."
: Creating products, services and content will become a no-brainer — you'll never be short on ideas, because people will actually TELL you what they need most.
: Cool and surprising opportunities will start showing up, out of the blue (magazine features, interviews, speaking gigs, galore...)
Yep. That's what happens when the right people are OBSESSED with you.
Ready to make it official? Sign up for the program, right now.
Your Instructor
Hey, I'm Melissa Cassera — an award-winning Business Strategist & Professional Screenwriter.
I've been running my own business for over a decade. When it comes to building a profitable biz that feels like a guilty pleasure, I'm no newbie here.
And, in just a few short years, I've added Professional Screenwriter to my accomplishments. My movies GIRL FOLLOWED and HER STOLEN PAST currently air on Lifetime Network and I sold my first TV series, which is currently in development. So exciting!
I walk my walk, talk my talk, and have plenty of happy clients to back up my points.
I know what it takes to build an audience that is OBSESSED with you.

An audience that will buy — and promote — just about everything you make.
Course Curriculum
First Section
Available in days
days after you enroll
Obsession Worthy Business
Available in days
days after you enroll
Obsession Worthy Messaging
Available in days
days after you enroll
Frequently Asked Questions
I'm just starting my business, is OBSESSED right for me?
Yes! OBSESSED is great for budding business owners. OBSESSED is an awesome business foundation and removes the "guesswork" from those beginning years. I often wish I had a program like OBSESSED around so I could "get it right from the start."
I don't have an email list yet. Will OBSESSED work?
You don't need an email list to join OBSESSED! We offer a special bonus training inside the program specifically on list building.
I don't have a lot of time. Will I be able to keep up with OBSESSED?
You get lifetime access to the course, so you can dive in when DO have time. We recommend using our batching productivity technique to carve time each week for your coursework and class engagement.
I sell a product, not services or classes. Will OBSESSED work for me?
Yes, OBSESSED works for both product and service-based businesses.
What is your refund policy?
If you are unhappy with your OBSESSED purchase, contact us within 30 days and we will give you a full refund. If you're new to my world and want to get to know me a bit better before you decide, you can: - Take OBSESSED for a test drive with a delicious & free 3-day "teaser" course. - Read my blog posts to get a feel for my teaching style and personality. Bottom line: Educate yourself, poke around, grab a sampler platter of my free offerings, and then make the call. If you have any questions that you can't find addressed in this FAQ section, you can also email me directly:
[email protected]
(I'm super friendly and happy to answer your q's!
How much personalized attention will I get in OBSESSED?
If you've ever been to a group fitness class at your gym — like a cardio-spin class or yoga class taught by an awesome instructor who knows your first name — OBSESSED is kinda like that. (With a group fitness class, of course, the amount of personalized attention that you get is LESS than working out 1-on-1 with a private trainer every day... but considerably MORE than if you just waltzed into the gym and tried to figure things out all by yourself.) OBSESSED is a GROUP training program, which means that you can expect high-value lessons, assignments and feedback — in a community setting — that will help you get results.